Games

Content

Characters

Bosses
Poll
If possible, what would you look forward to more of the game?
Featured article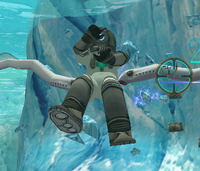 The hunters and divers are those who dare to venture into the dangerous depths for the bounties and treasure respectively. Whether or not they're reckless or stupid, unfortunately, not all of them are skilled or well-equipped as Torel and Chris are to survive, thus they require saving every now and then. Saving them grants the player a health unit or a bonus treasure chest.
Featured media
Ad blocker interference detected!
Wikia is a free-to-use site that makes money from advertising. We have a modified experience for viewers using ad blockers

Wikia is not accessible if you've made further modifications. Remove the custom ad blocker rule(s) and the page will load as expected.